This is where you will find recommended, reliable resources to help you on your beekeeping journey. We always recommend Australian resources as our climate and regulations are unique.
Australian Beekeeping Guide by Russell Goodman & Peter Kaczynski This book provides a wealth of valuable, basic information on keeping bees and honey bee biosecurity.  It is written especially to assist beginner and sideline beekeepers. This book can be downloaded for...
read more
Bee Biosecurity Code of Practice This National Code is for all Australian beekeepers (hobby and commercial) providing clear, basic biosecurity standards for all operations and assistance in how to minimize the impact, introduction and spread of bee pests and diseases....
read more
Bee Biosecurity Manual Reducing the Risk of Exotic and Established Pests Affecting Honey Bees Topics covered include: Biosecurity – issues & best practice checklist, Pests, Keeping Bees Healthy, Movement of Hives, Products and Equipment and Coloured Fact Sheets on...
read more
National Bee Biosecurity Program This National Program underpins the Code of Practice and employs a Bee Biosecurity Officer (BBO) in each State to assist beekeepers with education and training in biosecurity best practice – including: improve management of established...
read more
Bee Friendly A Planting Guide for European Honeybees and Australian Native Bees by Mark Leech This is a full colour, beautifully presented book on a large range of plants grown in Australia that have value as bee forage. The information and photos are clear and...
read more
EUCLID Developed by the CSIRO, this is a guide to identifying eucalypt species, covering the 3 genera Angophora, Corymbia and Eucalyptus. EUCLID is available as a paid app with a free version available online. What Our Members Say About UsBeing a member of the QBA is...
read more
Honey and Pollen Flora of South East Queensland by Dr Douglas Somerville The core to successful beekeeping is knowing and understanding floral resources , their availability and nutritional value to keeping bee colonies healthy. This comprehensive reference book is in...
read more
Honey Bee Pesticide PoisoningA Risk Management Toolfor Australian Farmers and Beekeepers by Daryl Connelly An increase in the number of managed beehives available for crop pollination is crucial to continued prosperity & security of Australia's food production.This...
read more
Honey Flora of Queensland by S T Blake and C Roff This book includes plants that are important to beekeeping in Queensland and northern NSW. It describes each plant, its distribution, distinctive features and its value as a source of nectar and pollen for honey bees....
read more
AgrifuturesHoney Bee and Pollination This program aims to support RD&E that will ensure a productive, sustainable and more profitable Australian beekeeping industry and secure the pollination of Australia's horticultural and agricultural crops. Other key areas...
read more
Australian Honey Bee Industry Council (AHBIC) AHBIC is the national representative body for the beekeeping industry in Australia.What Our Members Say About UsBeing a member of the QBA is my way of helping to support the association's tireless efforts to ensure a...
read more
B-QUAL B-QUAL is an industry established, independently developed and audited food safety program with product standards including all facets of production and service of the industry including honey, queen bees, pollination and honey packing.What Our Members Say...
read more
BeeAware The BeeAware website is a hub of information for beekeepers and growers about honey bee biosecurity, the honey bee industry, pollination of agricultural and horticultural crops, a range of beekeeping videos and an extensive, full colour section on bee pests...
read more
Queensland Department of Agriculture and Fisheries Qld DAF is the governing body for beekeeping. Contact on 13 25 23. There are apiary officers who work for the Department.What Our Members Say About UsBeing a member of the QBA is my way of helping to support the...
read more
More Than Honey On Monday 16 June 2008, the House Standing Committee on Primary Industries and Resources tabled its report on the Inquiry into the Future Development of the Australian Honey Bee Industry. More Than Honey: the future of the Australian honey bee and...
read more
The Future of the Beekeeping and Pollination Service Industries in Australia On 12 December 2013 the Australian Senate referred the following matter to the Rural and Regional Affairs and Transport References Committee for inquiry into and report on: The Future of the...
read more
What Our Members Say About Us
Ellen Petersen
Being a member of the QBA is my way of helping to support the association's tireless efforts to ensure a viable apiculture industry in Queensland, which in turn positively impacts Australian agriculture as a whole.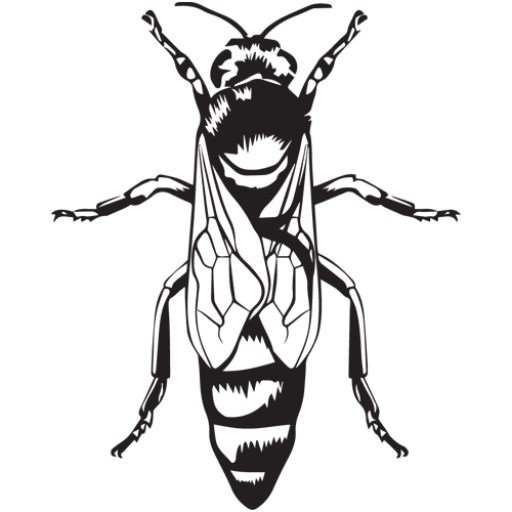 John Doe
Membership with the QBA allows me to be actively involved in shaping the future of beekeeping in Australia.
Jacob Stevens
Membership allows me to stay informed about matters that influence my industry and my beekeeping operation.
- QBA Member, Jacob Stevens.
Get in Touch
We encourage members of the public to connect with the QBA via email. One of our friendly team will be in contact with you as soon as possible.
Contact Us